Rosa Rubiginosa vs Rosa Canina | Facial oil
Last Updated on June 17, 2023 by Aysenur Yashar
Rosehip Oil, Rose Hip Seed Oil, Rosa Rubiginosa Oil, Rosa Canina, Rosa Eglanteria, Rosa Mosqueta Oil? What is the difference between these all?
Rosehip oil is a superstar extracted from the seeds of the small red berry like fruit – rosehip. Where I grew up, eating rosehip marmalade is like a tradition and it is in such a big abundance that I have never thought it could be a must skincare.
Before getting into the geeky, I want to say that I thought only one type of rosehip oil existed. When I was researching for my blog about the simple skin care (read here yay) I was surprised when brands stated a different names for rosehip oil. So I decided to do what medicine has taught me and hit the library to research some rosehip seeds and their benefits!
Now, let's get nerdy ahah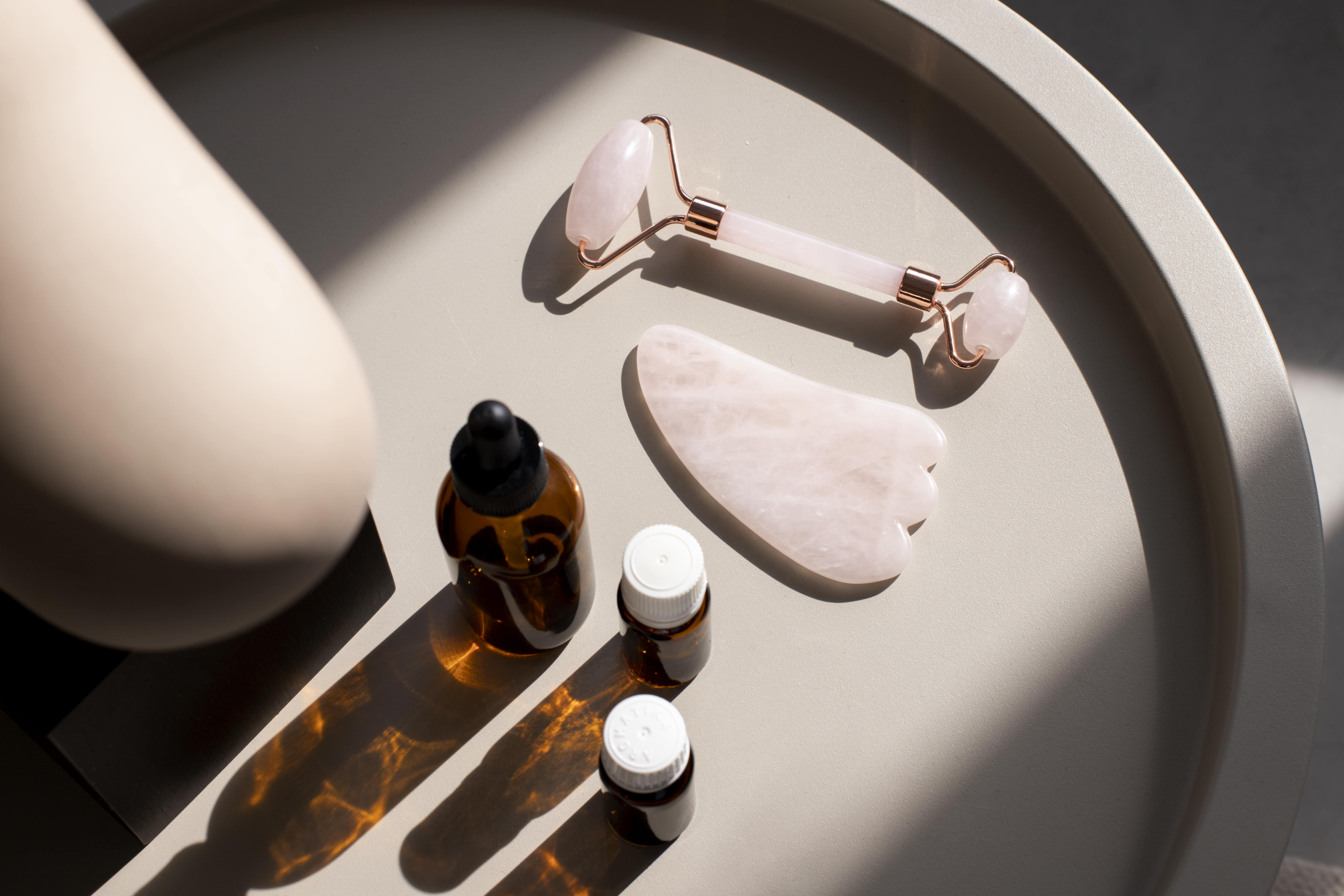 What are the Two Types of Rosehip Oil?
Rosehip Oil can be extracted from 3 different types of plant types – rosa canina, rosa rubiginosa and rosa moschata. Although they are not the same plant all of them are being referred to as rosehip oil depending on which plant they were extracted from their chemical, fatty acid and nourishing properties can change.
Those plants are widely spread in their native lands in Central and Eastern Europe, Asia and Southern Andes.
Here I will be talking about the different properties of Rosa Canina and Rosa Rubiginosa, because these two are mainly used in the cosmetics.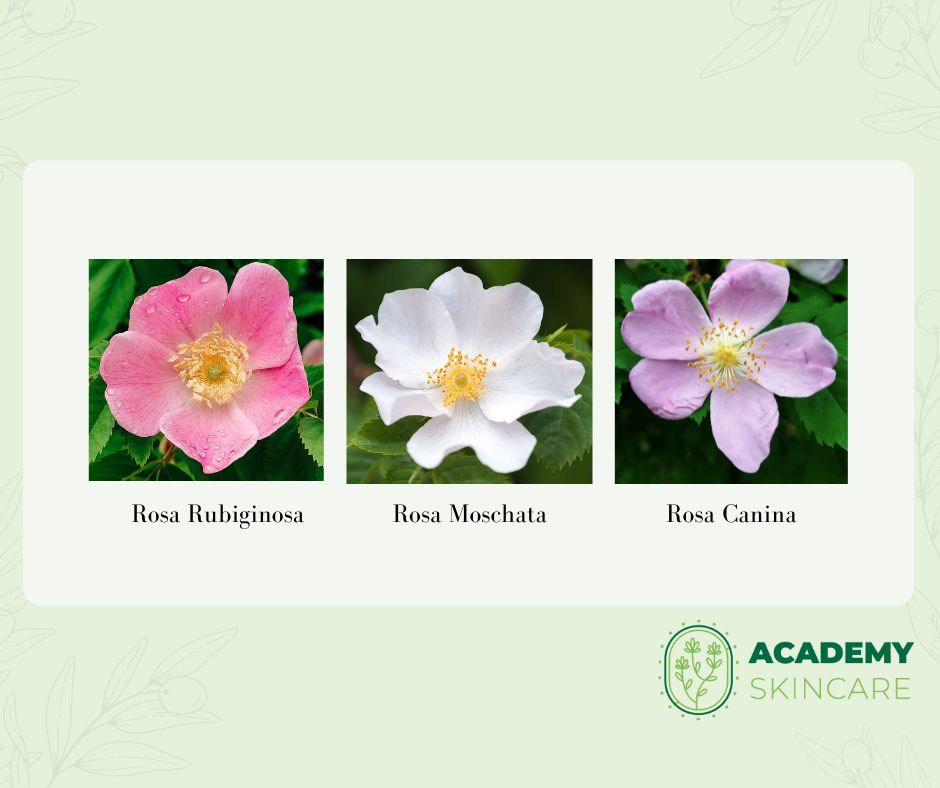 What is Rosa Rubiginosa Seed Oil?
Rosa Rubiginosa Seed Oil you can also see it as Rosa Eglanteria and Rosa Mosqueta Oil, they all refer to the same oil. This bright red oil is really rich in fatty acids, vitamins and other goodies – making it a great moisturising and nourishing oil.
When it comes to its fatty acid content – It is really rich! Here is the breakdown of the essential fatty acid content: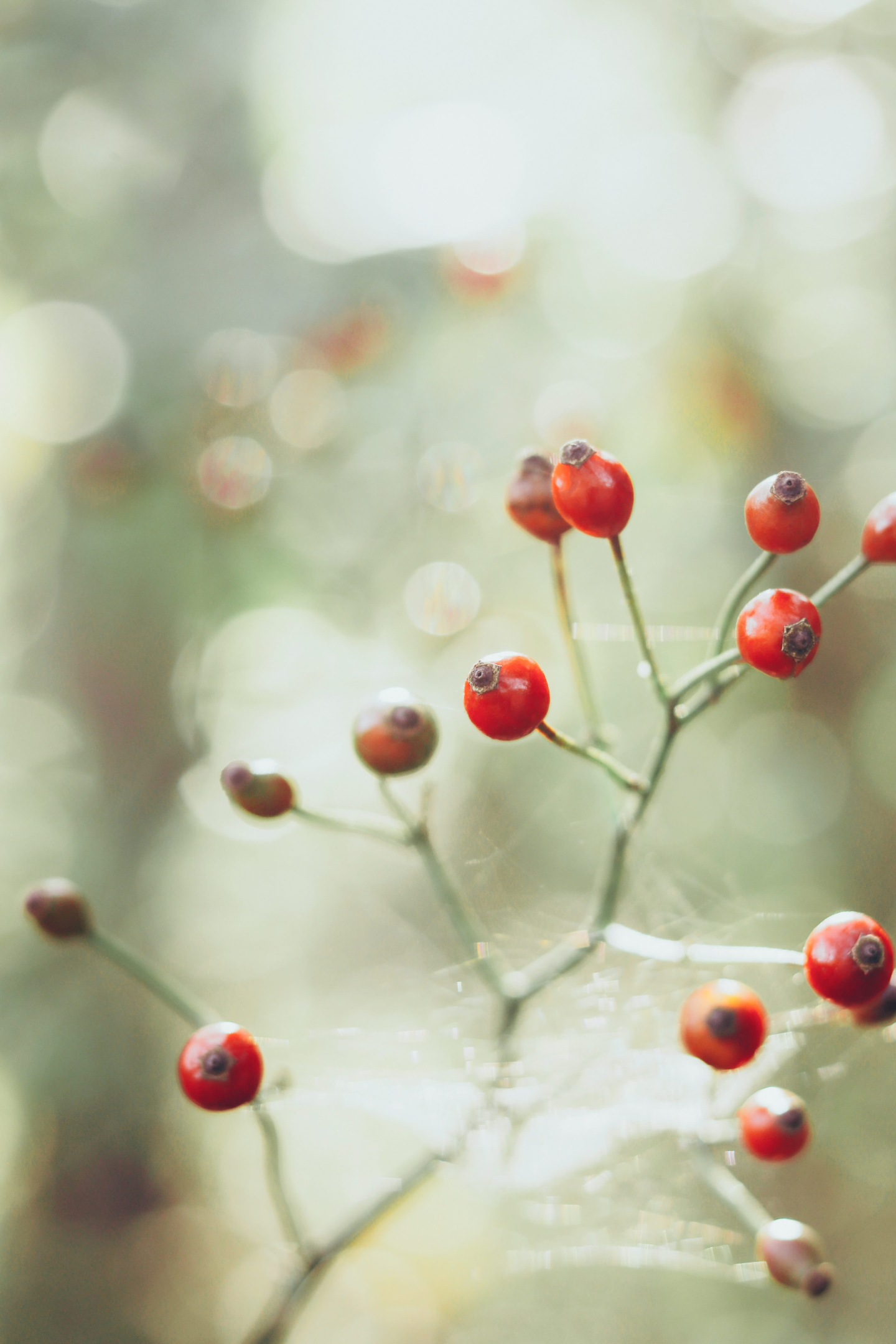 linoleic acid – 44%
linolenic acid is 34%
oleic acid is 14%
According to one study, the seed of this oil contains a considerable amount of vitamin C, almost 10 times more than the amount found in orange juice!
But what makes Rosa Rubiginosa Oil stand out is the good amount of tretinoin. In fact it is the main bioactive component of the oil. That is why rosehip seed oil is also reffered to as natural derivative of retinol.
Tretinoin is actually a derivate of vitamin A, beta carotene. It is a trans retinoic acid and it is an anti-aging superstar. It has an effective influence on healing and skin regeneration. It can repair and push fresh cells to the epidermis. This makes it very suitable for the treatment of scars and burns. But its anti-ageing properties come from making the skin firmer, smoother and decreasing wrinkles.
You can read more details about retinol and rosehip oil here!
But it does not only stop with the miracle active ingredients for mature skin . Tretinoin was first developed to treat acne. Why? Because it can prevent cells sticking together and decrease the amount of sebum that our pores produce.
Rosa Rubiginosa Oil also contains arachidonic acid which helps with tissue regeneration.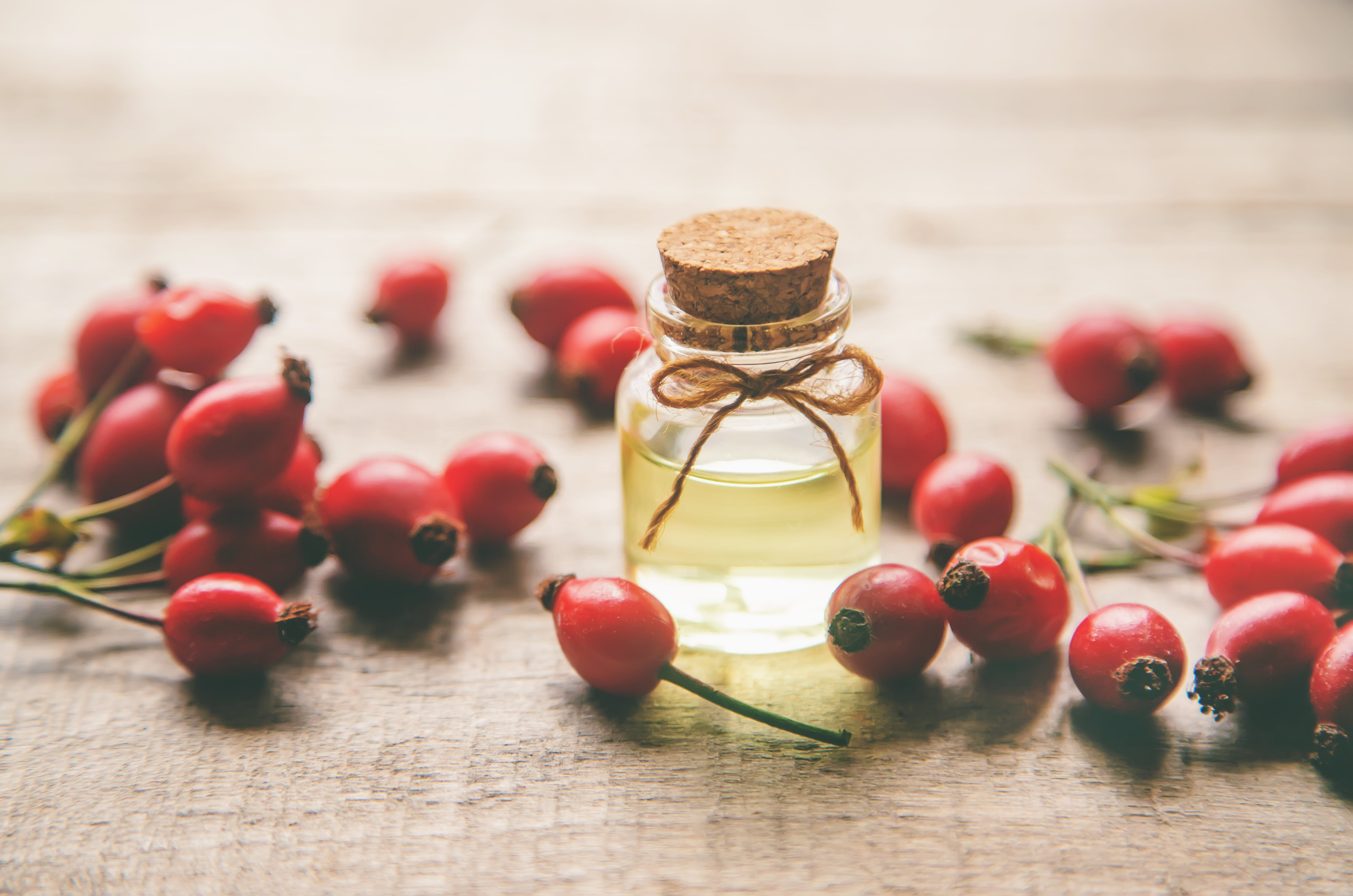 What are the Benefits of Rosa Rubiginosa Oil? A Summary!
Nourishes, hydrates the skin – due to high levels of essential fatty acids
Brightens
Protects from UV light damage – Anti-aging benefits for wrinkles and fine lines
Reduces Inflammation – Helping acne treatment
Treatment of acne scars and blemishes due to high ability of skin regeneration and collagen production
Helps with skin elasticity
Suitable for all skin types
What is Rosa Canina Oil?
Rosa Canina is a type of plant commonly known as "dog rose". It is a rose bush that can basically grow anywhere at any condition, I guess it is the sturdiness that makes its oil so good as well.
The Rosehip Oils on the market and cosmetics are usually acquired from Rosa Canina, the dog rose.
So just like its close relative Rosa Rubiginosa, Rosa Canina has a substantial amount of fatty acids – around 71%. It is slightly less than Rubiginosa but the composition ratio is mainly similar. Here is the breakdown of the essential fatty acid content:
linoleic acid – 51%
linolenic acid – 19%
oleic acid – 20%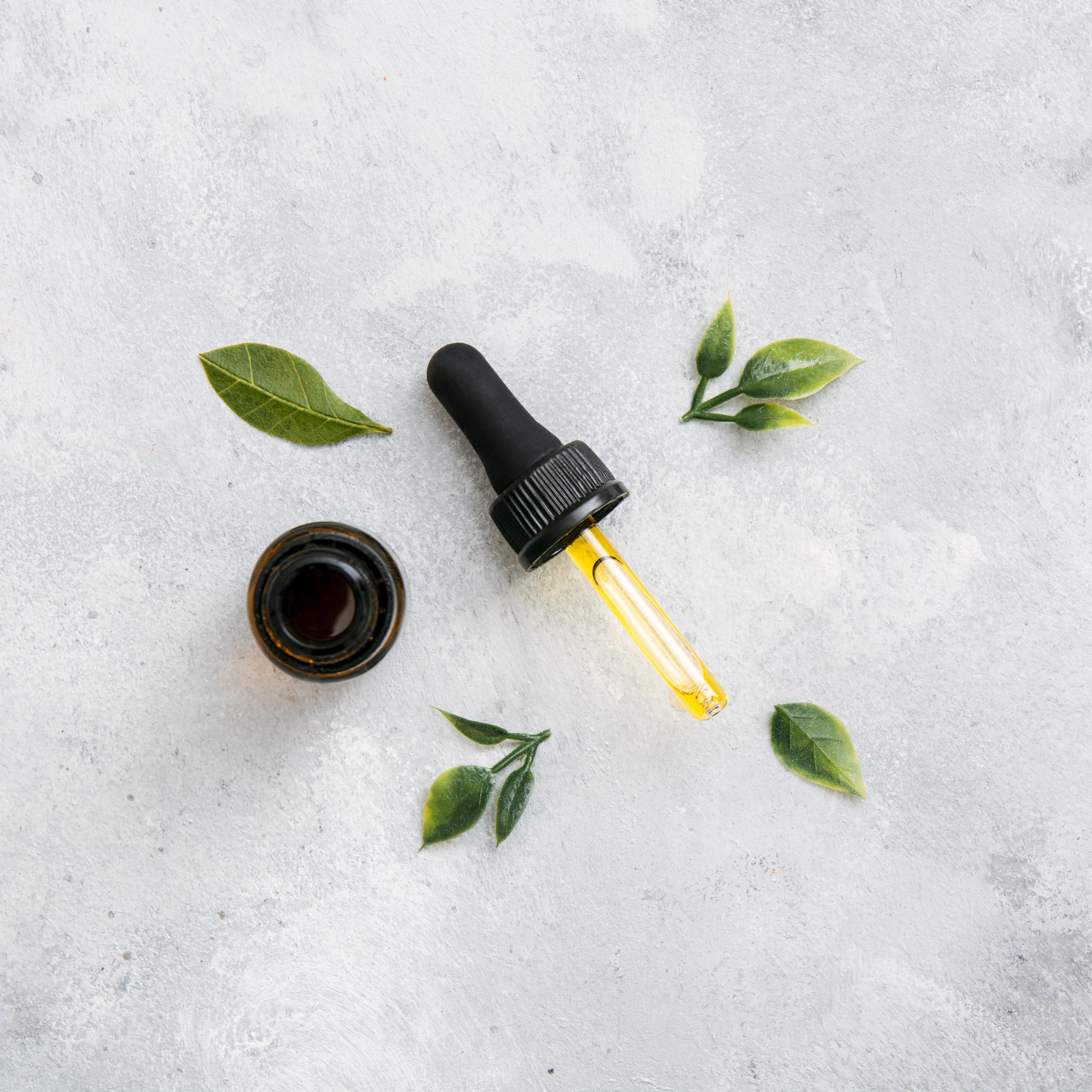 The high amounts of essential fatty acids that make the rose hip seed oil a great emollient and nourisher. Just like its counterpart Rosa Rubiginiosa, it is suitable for all the skin types, making it a universal ingredient in any skin care routine.
Pure rosehip oil from dog rose is also high in Omega 3, 6 and 9 which are components that can promote skin regeneration. Rosa Canina oil is also high in vital vitamins like vitamin C, vitamin E and pro-vitamin A, which give it good amount of antioxidative properties and skin brightening.
Rosa Canina oil is really suitable for any type of skin for nourishment, skin brightening and moisturising.
What are the Benefits of Rosa Canina oil?
Nourishes, hydrates and Moisturises for any skin type due to its high levels of essential fatty acids
Anti-oxidant properties
Helps with Scars and Blemishes – due to skin cell regeneration
Suitable for all skin types
Rosa Rubiginosa vs Rosa Canina – Which One is Better?
Which is Better Rosa Canina or Rosa Rubiginosa?
I love comparing skincare products and here is a summary graph!
| | | |
| --- | --- | --- |
| | Rosa Rubiginosa | Rosa Canina |
| Hydrates + Moisturises | ✔︎ | ✔︎ |
| Anti-Oxidant | ✔︎ | ✔︎ |
| Brightens | ✔︎ | ✔︎ |
| Fights Acne | ✔︎✔︎ | |
| Anti-Aging | ✔︎✔︎ | |
| Skin Elastiticty | ✔︎ | ✔︎ |
| Helps Scar Healing | ✔︎ | ✔︎ |
| Suitable for All Skin Types | ✔︎ | ✔︎ |
Both are lightweight oils with bright red colour and a nutty, earthy smell. They can get absorbed into the skin quiet easily.
They also have similar properties when it comes to nourishment and moisturising and both have a good amount of anti-oxidant properties and skin brightening properties.
Rosa Rubiginosa is more densely packed with essential fatty acids and the superstar product trans-retinoic acid – tretinion. It has the magic abilities of regenerating tissues, normalizing pore size and collagen production!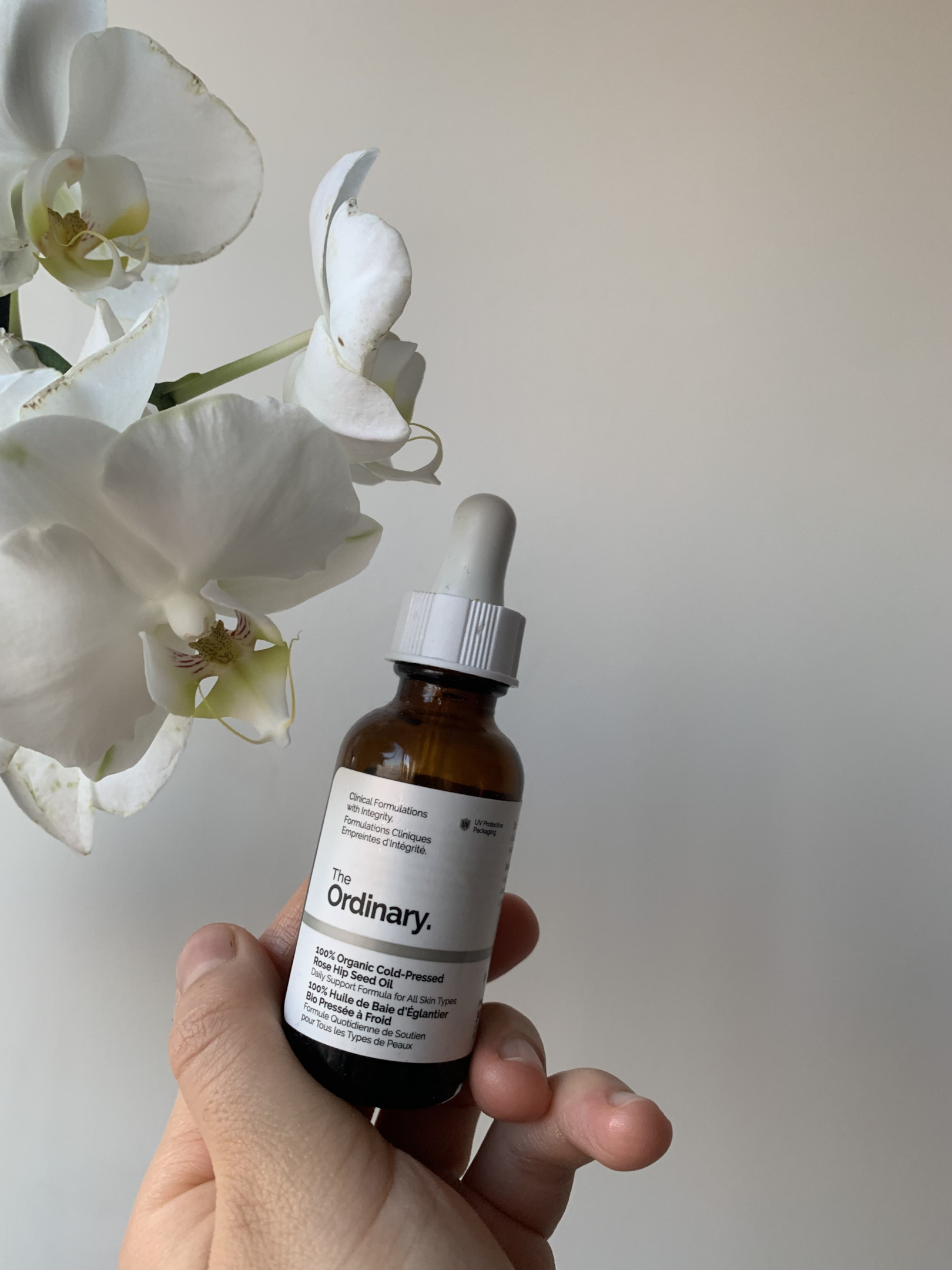 If you are after increasing your skin texture, nourishing, brightening of dark spots and moisturising effects – chose Rosa Canina.
If you are after nourishment, decreasing appearance of wrinkles and helping with acne breakouts – chose Rosa Rubiginosa.
However, getting your hands on oil from Rosa Rubiginosa or Rosa Mosqueta is a little challenging as it is not as available as Rosa Canina. When available it might be slightly more expensive.
What to Pay Attention to when Buying Rosehip Oil?
It is important to pay attention to the extraction method. Cold-pressed rosehip seed oil is your to go because it is the method which maintains the high amounts of tretinoin in the oil. Accroding to one study extracting rosa rubiginosa oil by cold pressing resulted 700% more tretinoin than other oil producing methods! Isn't this just insane!?
Make sure to opting for pure rosehip oil with organic certification where minimal amounts of pesticides have been used and ethical farming is applicable!
Remember that rosa mosqueta oil and rosa rubiginosa oil are reffering to the same kind of oil!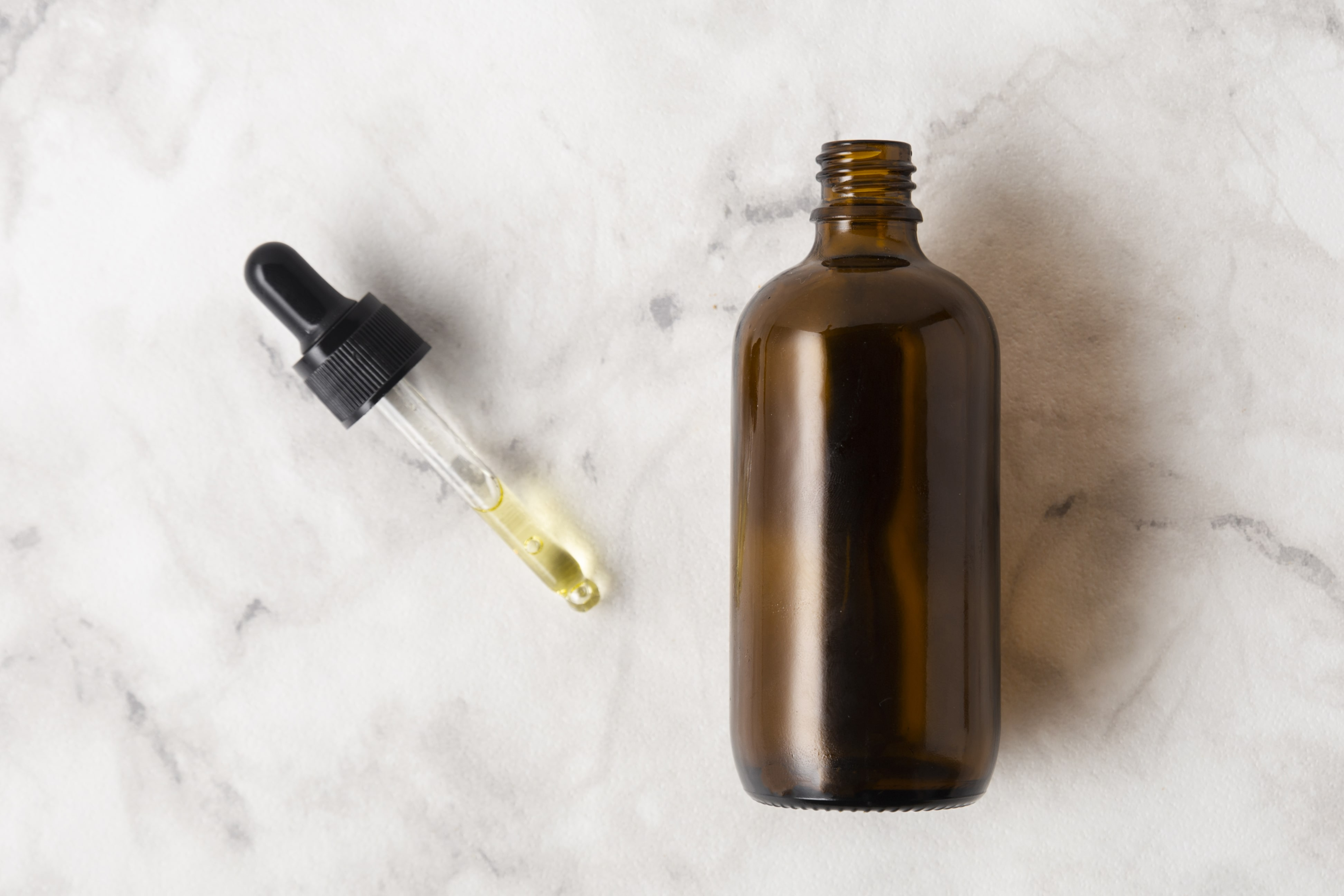 Are there any side effects from Rose Hip Seed Oil?
The clear and fast answer is actually no. But medicine has taught me – things are never just black and white, so I did what I do best and studied. I looked into the medical literature for any allergic side effects reported. I could find only ONE case report from 2018 of a contact dermatitis developing after using Rosa Rubiginosa Oil. Contact dermatitis refers to developing red swollen blisters after an encounter with an ingredient or foods which can be sensitising for some people.
The authors also state that this has never been reported before and it is their first encounter. You can read the case report here.
Now to the juicy part, where can we get those goodies.
Is there a Difference Between Rose Oil and Rosehip Oil?
Rose oil vs Rosehip Oil in skincare, the debate is fierce this time.
Yes, rose oil and rose hip oil are two different plant oils. Rose oil is an essential oil meaning it cannot be applied to the skin directly whereas the other one is a carrier oil.
Rose oil is obtained by distillation from rose petals, whereas rosehip oils are obtianed from the seeds of the rose hips of the wild rose.
Rose oil contains many antiseptic, antimicrobial and fragrance agents whereas rose hip oil contains vitamins and fatty acids. However the main attribute of rose hip oil comes from the good amount of tretinoin!
When it comes to the debate of rose oil vs rosehip oil, you can read all the details here!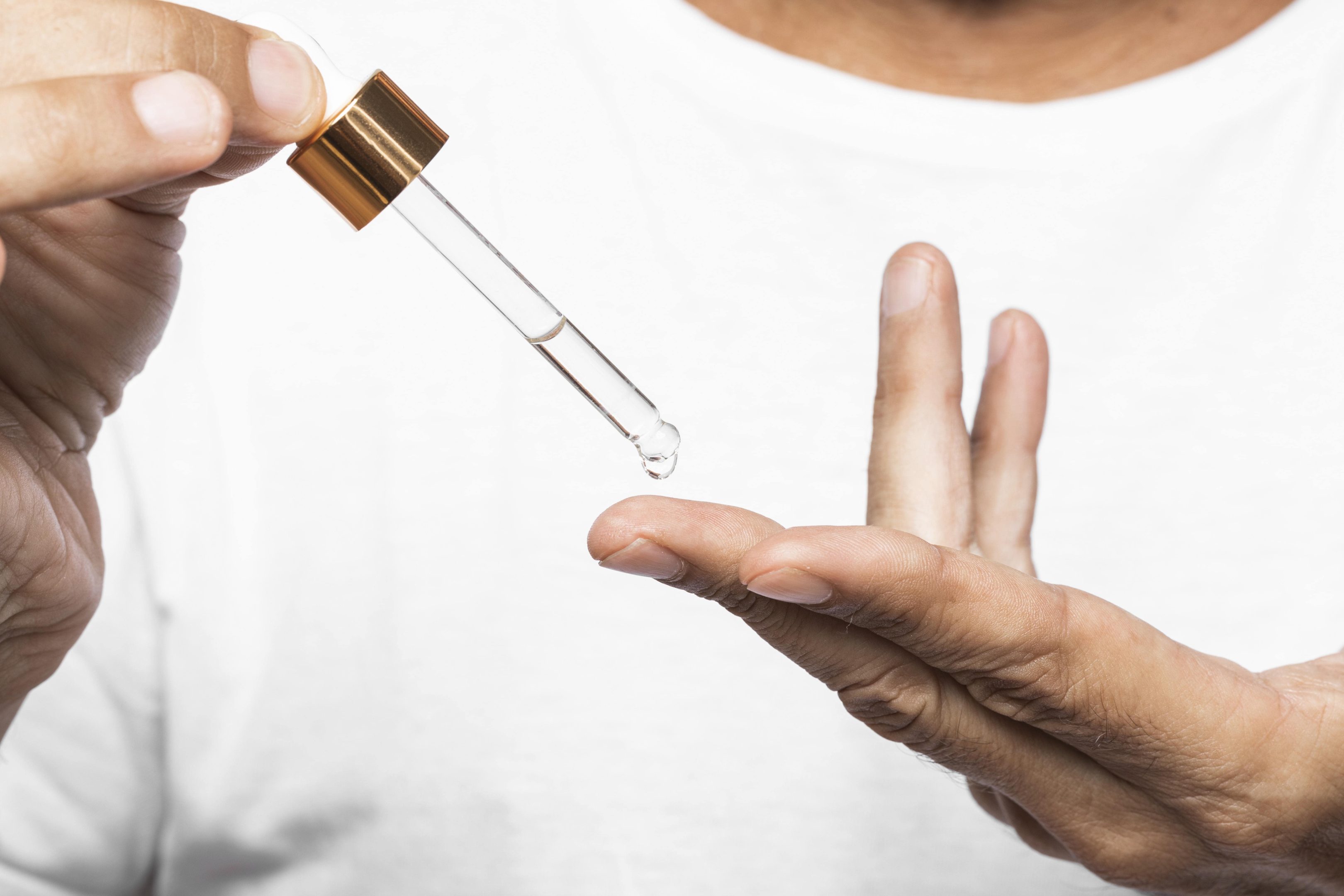 Where to get Rosehip Oil from?
I have always tried Rosa Canina Seed Oil so I am going to start with that one.
Alteya Organics, again, not surprised, I think I really like this brand. This small bottle is packed with cold pressed 100% Rosehip Oil, all organic and natural, coming from one of the native countries of Rosehip – Bulgaria.
Need I even say Pai Skincare. Their superstar, hero product is this beautiful red rosehip oil extracting not only the oil from the seeds but also from the fruit.
Really this product is such an icon for the brand, you cannot not try it!
As of Rosa Rubiginosa here are some suggestions 🙂
This is also 100% Rosehip Oil from Naissance. I actually have never heard of this brand but it this product has more than 40 reviews and 4.9/5 rating, so I think it is quiet reliable.
Thank you for reading, let me know if you have tried Rosehip Oil or have any questions you would want me to research!
Thank you for sticking to some geeky blog posts. If you are tired of facts and wanna get your hands on the good stuff very fast here are 5 clean skin care brands that are worth your money.
Or if you are not done with skin care facts and science check why you might be needing probiotics in your skincare here.
References
Ochando-Ibernón, G, Schneller-Pavelescu, L, Silvestre-Salvador, JF. Allergic contact dermatitis caused by "Rosa mosqueta" oil. Contact Dermatitis. 2018; 79: 259– 260. https://doi.org/10.1111/cod.13083
Galeb, P., Kiger, F., 1973. Elaboración de jugo s concentrados, congelados y refrigerados de maranja (Citrus sinensis O.) de las variedades chilena, Washington y tardía de Valencia. Tesis de grado, Fac. Agronomía, Universidad de Chile.
Daniel Franco, Manuel Pinelo, Jorge Sineiro, María José Núñez,Processing of Rosa rubiginosa: Extraction of oil and antioxidant substances, Bioresource Technology, Volume 98, Issue 18,2007,Pages 3506-3512, ISSN 0960-8524, https://doi.org/10.1016/j.biortech.2006.11.012.
https://incidecoder.com/ingredients/rosa-canina-seed-oil
https://incidecoder.com/ingredients/rosa-rubiginosa-seed-oil#details